The 3rd World Congress on Unified Theories
The 3rd World Congress on Unified Theories has been postponed. When and where to hold the Congress has not yet been decided.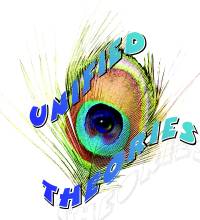 The Natural Sciences have ever since the Galilei Era claimed to replace Belief in the human mind, but they have not succeeded in answering "the Big Questions". This has resulted in intellectual disillusionment as well as mental destitution. Albert Einstein's summary of the process reads as follows: "Science without Spirit is limping; Spirit without Science is blind!"

The traditional part of Natural Science has exaggerated specialization without applying a holistic approach. In the 20th century, however, prominent scientific figures with Quantum physicists at the head have been able to show that all details of the Universe are coherent, and dependent on each other. This new knowledge made the driving forces for Unified Theories decide to inaugurate the First World Congress in Budapest 2006. A 2nd World Congress was arranged in Budapest 2008. Time has come to amplify the specialist view by means of a holistic view, i.e. "meta values" within Physics, Medicine, Social sciences, and Theology.

But for the time beeing it is not possible to arrange the 3rd World Congress in Sweden as planned before.


| | | | |
| --- | --- | --- | --- |
| Lars-Olof (LO) Landin | | | |
| Secretary general | | | |
| Brains Trust Creapreneur | | | |